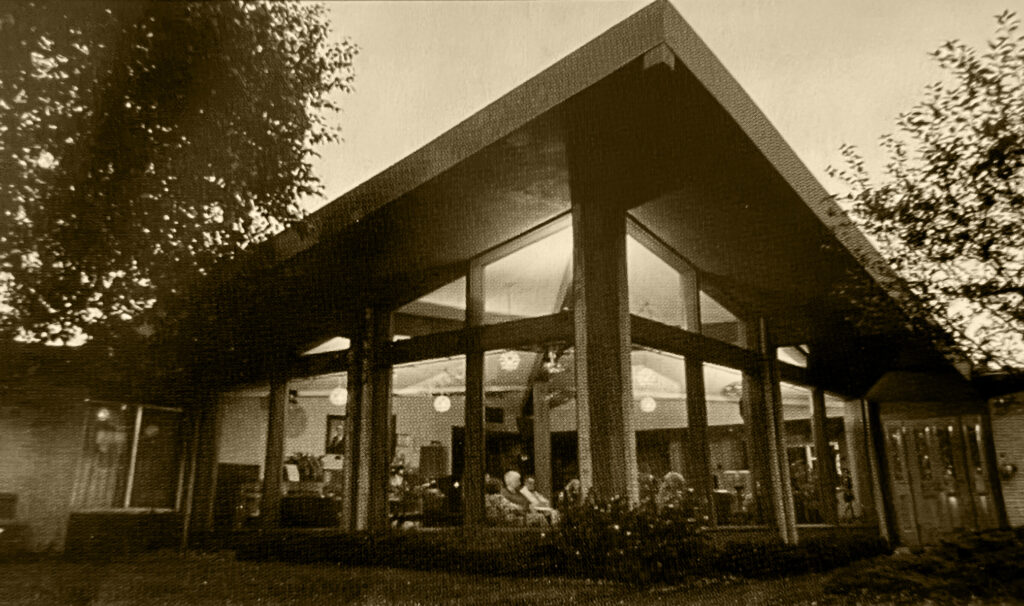 For more than half a century, Chippewa Manor has been providing high-quality, rehabilitation, skilled nursing services and innovative alternatives for retirement living to the Chippewa Valley. Long recognized for our friendly, professional staff, inviting atmosphere and premium health care, we strive daily to facilitate living experiences that provide peace of mind for those we serve. Today we are forging ahead, adapting new technologies and constantly seeking new opportunities to deliver services that allow people to continue to live, active, independent and joy-filled lives.
OUR HISTORY
Our story began in Cornell, WI in the 1960s, when founder Wilbert Robinson sought to provide a residential care option for area seniors. In 1966, we opened a 90-bed, skilled nursing and post-hospital rehab facility at our current Chapman Road location in Chippewa Falls, and officially began operating as Chippewa Manor.
We built our 95-apartment retirement complex (now known as Chippewa Manor Residential Living) in 1985. During that same time period, we added the Chapel of the Resurrection – a 125-seat auditorium with a pipe organ and decorative stain-glass windows. A vestibule and chaplain's office were added in the mid-2000s. The Chapel is conveniently connected to both our Residential Living and Nursing and Rehab wings. It features a secure, exterior, doorway, that can grant access to the Chapel to those outside of our campus community. It hosts services (both Catholic and non-denominational), Bible study groups, special concerts and worship gatherings, as well as being open for prayer and meditation daily for those living, working or visiting our campus.
Over the next few years, hand-crafted, brick-paved, private walking paths and sitting areas were installed to completely encircle the campus. A transitional "rehab suite" was added in September 2021 and we launched "Home Care" – providing in-home services to those living off our campus – in the summer of 2022.
OUR MISSION
Our mission is to "Comfort God's People." We strive to provide personalized care and comfort to all we serve. We realize the importance of dignity and peace of mind, and we take a great deal of pride in cultivating an environment that allows these attributes to flourish. Everything we do is designed with personal attention in mind. We focus on individuals and strive to meet their specific social, physical, mental and spiritual needs.